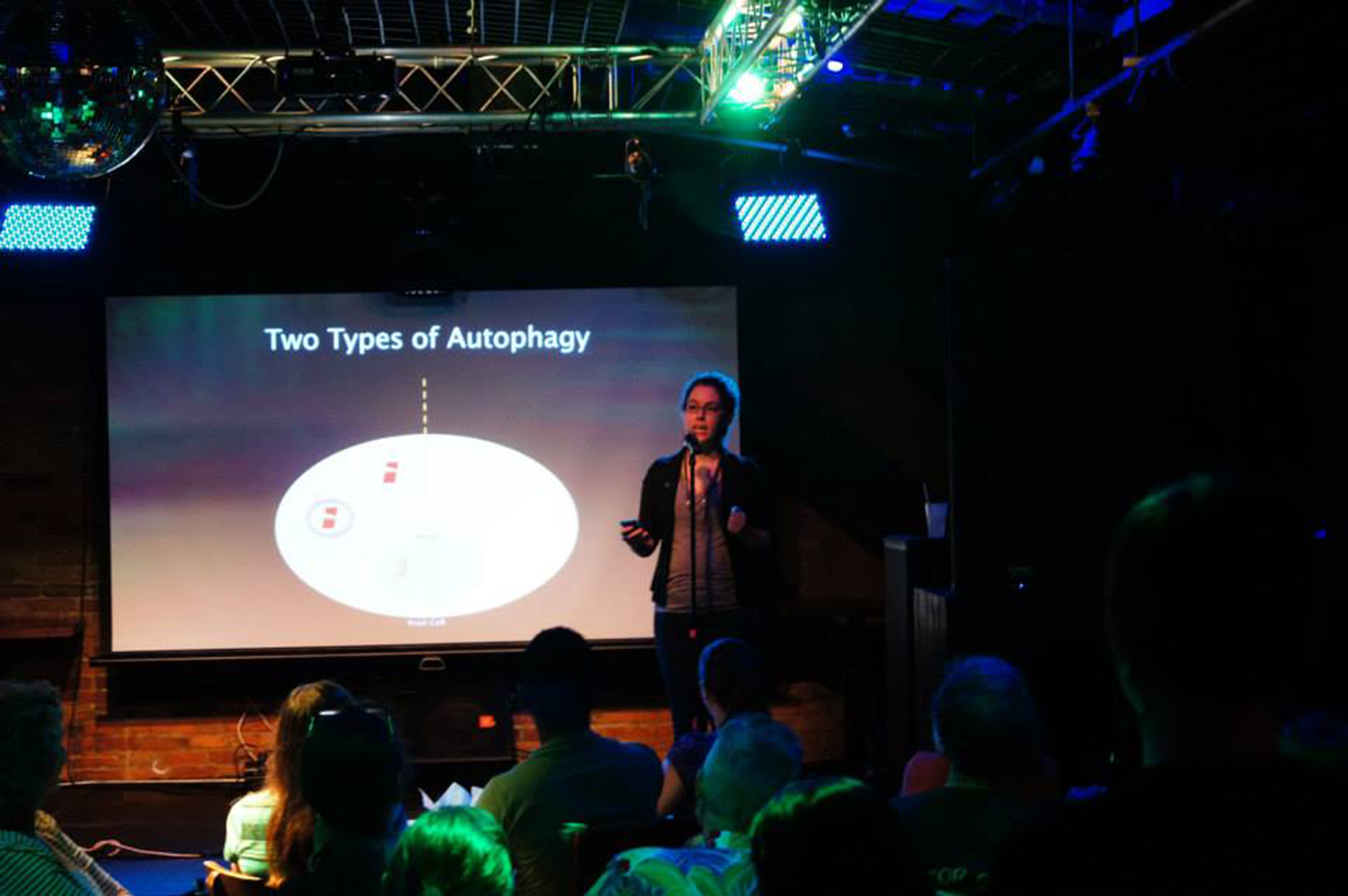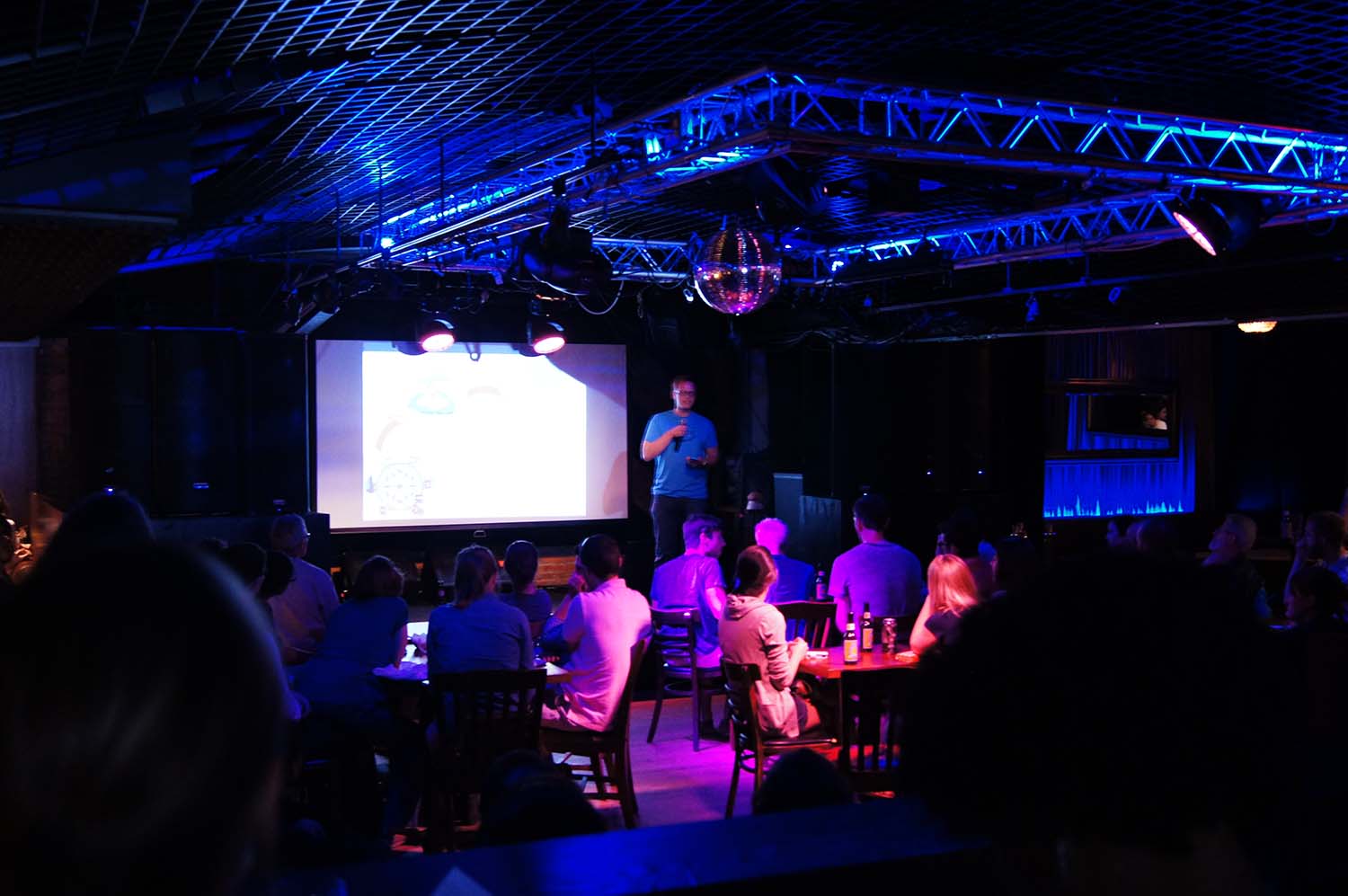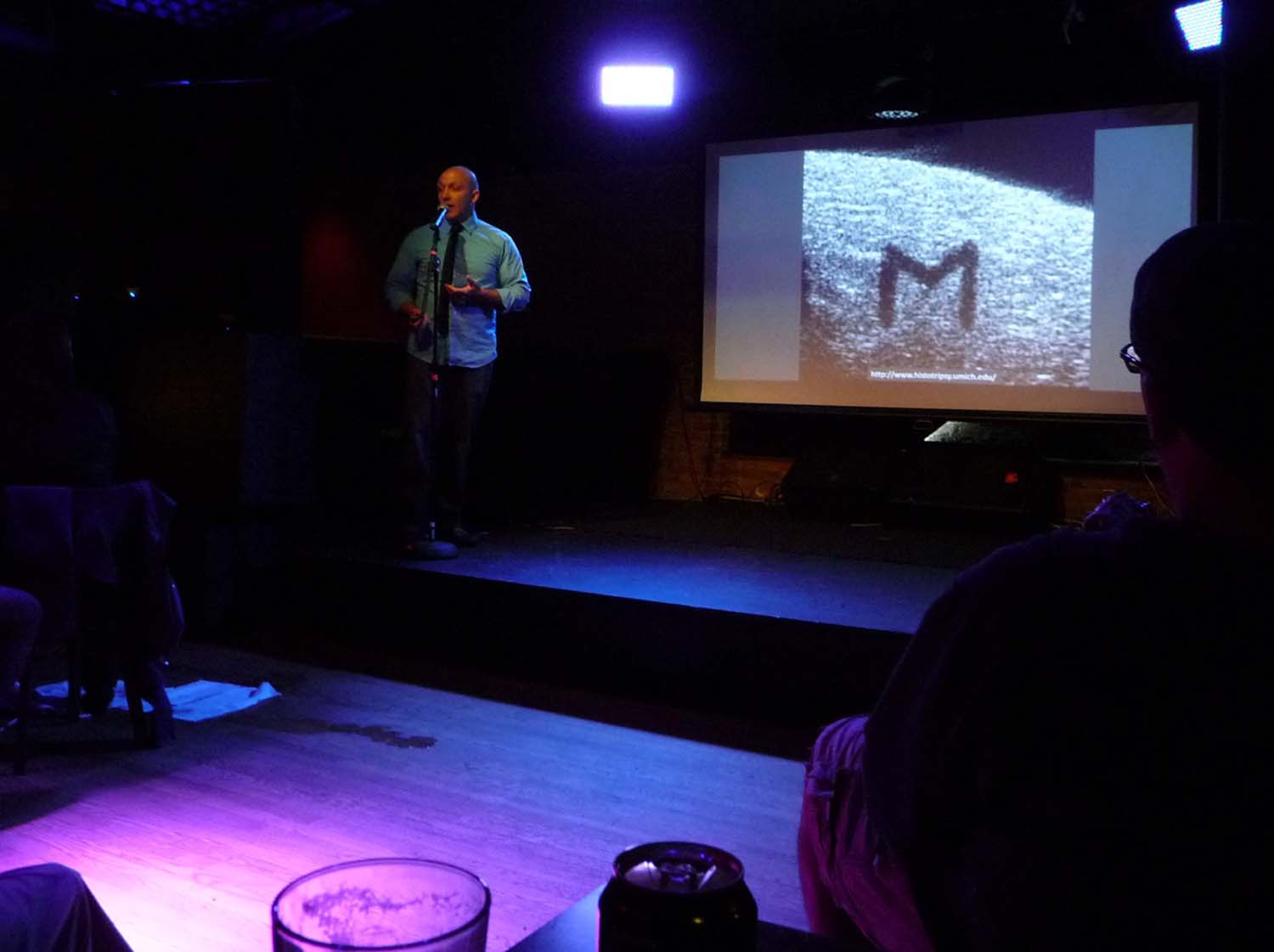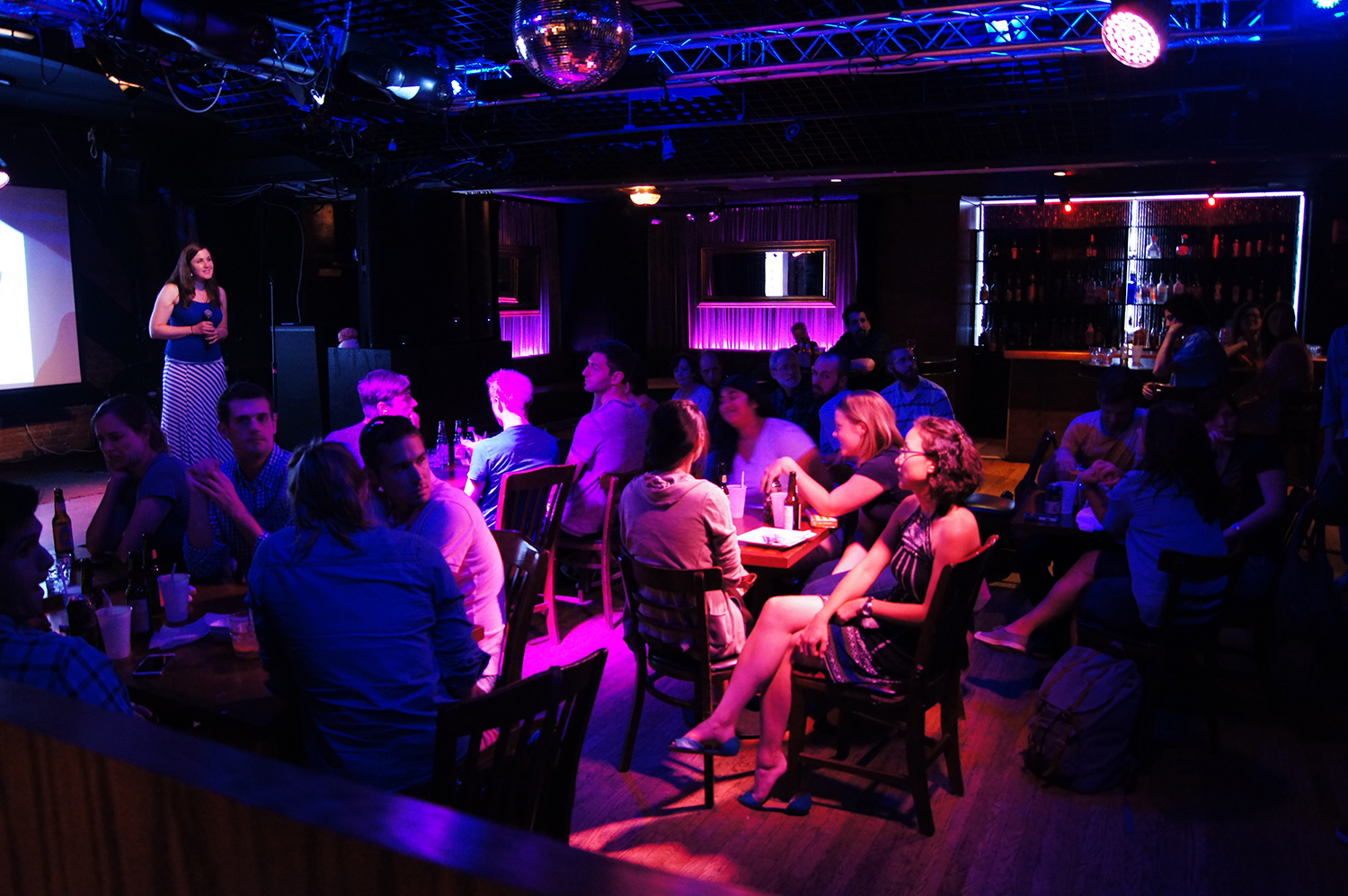 Practice is an integral part of learning science communication skills! RELATE hosts a series of community outreach events for our Summer Workshop participants to practice their communication skills in public venues with live audiences.
Over the past three years, RELATE is proud to host "Science by the Pint" and "Science by the Cup" in the Ann Arbor and Ypsilanti communities. We're also psyched to continue our awesome partnerships with Nerd Nite Ann Arbor and the Michigan State University Science Festival! New to 2018, we have begun sharing our science stories at the Novi Public Library. If it's nerdy and fascinating, you can bet you'll find it at one of our events. With topics ranging from clean energy to brain development, join us to hear what scientists are working on in your community. We hope to see you there!
Some of our prior events:
In our public engagement series "Science by the Pint," researchers who have completed our summer training program show off their fantastic research and invite questions and discussion from the audience. Each event features three or four speakers, and most importantly, no boring lectures! Forget what you know about learning science and join us for a brew and a nerdy good time!
You can find a "Science by the Pint" event on select Wednesday nights at Cultivate in Ypsilanti, MI.
If a more intimate and quiet environment is your cup of tea, then "Science by the Cup," companion series to "Science by the Pint," may be for you! Each event featured three speakers whocompleted our summer training program and were excited to talk with you about the latest topics in science. As always, no boring lectures here! Our speakers invite questions and discussion from the audience. Next time you'd like a side of science with your cup of joe, be sure to check our "Science by the Cup!"
We're proud to continue our partnership with Nerd Nite Ann Arbor! Each month, NNA2 brings three nerdy speakers to the stage to geek out on everything from local history to origami to the chemistry of beer. RELATErs fit right in! Keep an eye out for RELATE speakers at Nerd Nite events!